Yesterday the HbbTV consortium has officially put the specification draft available for all.
You can download this
PDF document right here
.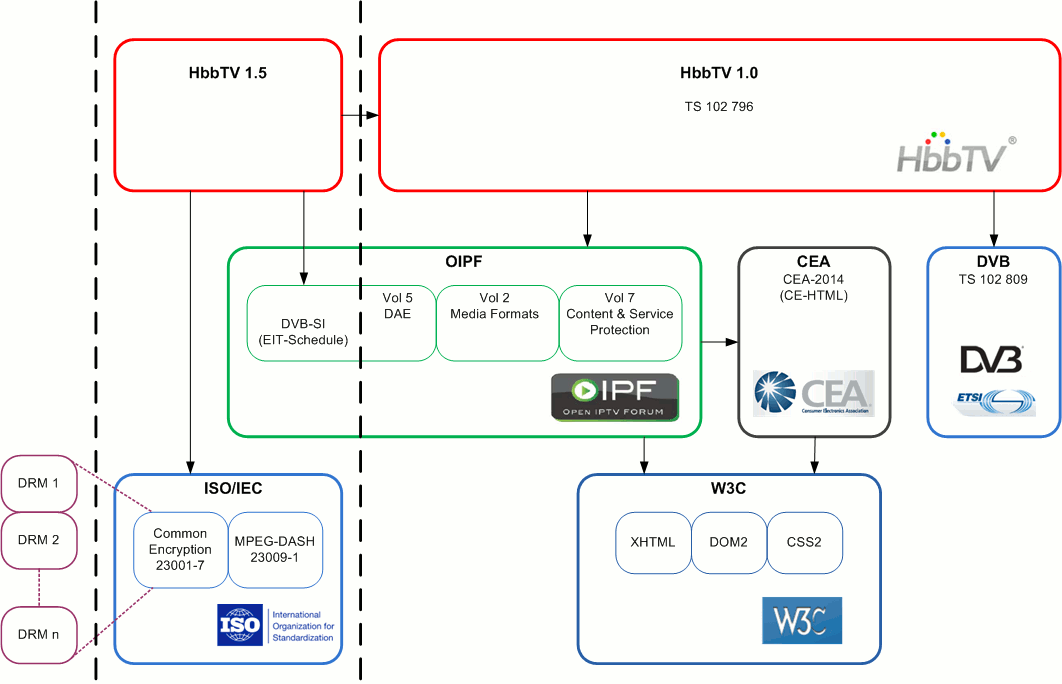 HbbTV new extensions from previous release V1.1.1
As you may see, the main improvements are:
- support for HTTP adaptive streaming (based on
MPEG-DASH
known as ISO/IEC 23009-1 which specification is not freely available)
- give the availability of protecting DASH delivered content with potentially
multiple DRM technologies
based on the
MPEG CENC
specification (aka ISO/IEC 23001-7)
- the DVB-SI layer for Electronic Programme Guides (aka EPG) has been enhanced to support
full 7-day metadata thru EIT
p/f tables
- the
HTTP User-Agent header
has been updated from "HbbTV/1.1.1" to "HbbTV/1.2.1"
This document will be approved in the future by the ETSI that will then integrate it in the document
ETSI TS 102 796 V1.2.1
I dunno why they have put this version number. Perhaps they consider this step as an update (no major changes).
They are now working on the draft of HbbTV V2.0
For this upcoming release, I just hope they will put in CSS3, HTML5 Canvas and WebSockets (already described in CEA-2014 document) as many manufacturers are using a WebKit core engine for their internal browser.
Fingers crossed ...